Tynybryn Farm
---
Tynybryn is a family farm in the heart of Mid Wales. It is farmed by John & Jean Jones their sons Tim and Dan, and Dan's wife Janine.
It was established by Jean's grandparents Dan and Florence Gethin in 1913. Jean's parents Derek and Joyce Gethin took over in 1953 and John and Jean joined Joyce Gethin after Derek's death in 1998. Sadly Joyce died in June 2004.
Tynybryn is a mixed farm. We have a commercial herd of mainly Belgium Blue cross and Limousin cross cows, with two small pedigree herds of Limousin and Charolais cows, producing bulls for the commercial herd.
The sheep flock of commercial ewes is made up of Welsh Halfbred, Welsh Mule and first and second Texel Crosses. We also have a flock of Pedigree Texel Sheep (Jonsland Texels) producing Rams for the commercial flock and to sell.
<![if !vml]>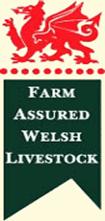 <![endif]><![if !vml]>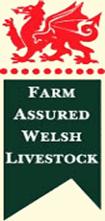 <![endif]><![if !vml]>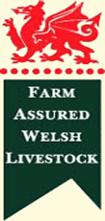 <![endif]>We have got a stud standing one thoroughbred Stallion Greenslades (TB), we produce hunters, eventers and show horses.
(See Origins of Tynybryn Stud).
Excellent horse and pony livery service provided at Tynybryn, also should you wish to come on holiday to this splendid rural and un spoilt part of Montgomeryshire, Tynybryn can provide an excellent livery service, so you can rest assured that your horse is being professionally cared for.
We are members of the Farm Assured Welsh Livestock scheme (FAWL) which means that our farm and farming practice have to be up to a certain standard. We have to have an annual inspection to keep this status. (See Farm History).
Also members of The National Scrapie Plan (NSP) for Great Britain.
We have joined the Tir-Gofal all-Wales Agri-enviroment scheme in March 2003. It is designed to deliver a high standard of environmental management on farmed land by protecting, enhancing, restoring and creating habitats and landscape features.
---
Young horses for sale September 2013...
Young quality Show, Event and Hunters by Drayton x TB Mares. Re Horse & Hound advert September 2013 for Sale.
Stallion standing at stud Greenslades (GB) (1999 TB Stallion) winner of 5 races and £100,982.00 he was also placed 14 times.
News : Blue Texels.....
Ewes, Ewe Lambs and Rams always for sale privately.
Semen for sale from Jonsland Sid, Beili Blues Shaun, Jonsland Tyson !!!
Semen for sale from Penparc Samson SJP1101009(E) he is by Tamnamoney Ned who is by Douganhill Mc Fly out of a Penparc Ewe by Penparc King Pin. Penparc Samson was bought at the Worcester Premier Sale 2011.
Shearling Ewe DJA/10/00040/S by CRC/06/007/M Craigalbert - bought by Jonsland flock for 2600gns (Blue Texel breed record price ewe sold by auction)
Jonsland Rainbow UK-701568-7903-R winner of the Ewe class, Female Champion and Reserve overall Blue Texel at the Royal Welsh Show 2011.
Jonsland Blue Texel winner of best group at the Royal Welsh Show 2011.
Beili Blues Shaun was bought privately from Dylan and Bethan Jones September 2010. He was First Prize Ram Lamb at The Royal Welsh Show 2010....
Two year old Ram who was Supreme Champion Blue Texel and Reserve Champion overall in the continental sheep section at The Royal Welsh Show 2010. He is by Jonsland UK-701568-4701-N, who won the breed championship at the Royal Welsh Show 2007.
Champion & Reserve Champion Blue Texel bought at the NSA Sheep Sale Builth Wells September 2009. Blue Texel Rams used in our flock.
Reserve Champion Blue Texel Yearling Ewe bought Carlisle Special Show & Sale of Blue Texel Sheep September 2009.
Blue Texel Pedigree Sheep Jonsland Rainbow UK-701568-7903-R winner of the Ewe Lamb class, Reserve Female Champion Blue Texel at the Royal Welsh Show 2009.
Texel Rams used 2010 Kingsland Runaway - UK301349 VPK10-00066(E) by Knock Powerpacker. Meadowvale Relay - UK564131 RMM10-00026(E) by Kelso Prostar MBZ09-116o(2)
Would you be interested in buying pure quality Farm Assured Welsh Lamb straight from Tynybryn. Our lambs are bred on the farm and naturally reared providing a quality product with guaranteed traceability. They are out of home bred ewes, bred on the farm. We use Rams from our own Pedigree Texel Flock. See our mail order Lamb for sale page to order a whole lamb, or half a lamb, all joints are packed to your requirements ready to put straight into your freezer and sent by over night Courier . (Not currently available)
Newspaper Article about Pedigree Texel In-Lamb Ewes for sale !!!!
Jonsland Texel Flock, winner of the best large flock of Pedigree Texel Sheep in Wales
Jonsland Pedigree Texel Sheep, first prize large flock, first prize Shearling Gimmers and Champion flock of the Shropshire and Borders Texel Club.
Jonsland Texels winner of the best flock of Pedigree Sheep in Montgomeryshire.
Penparc Invest-in-me 1st prize ram lamb at The Royal Welsh Show 2002, he is by Jonsland Hallmark, Claybury Kamikaze male and overall Champion at Welsh National Sale.
Charolais and Limousin bulls and store cattle usually for sale, by top sires, all cattle are farm assured (FAWL scheme).
---
Contact Information
:
John & Jean
Jones, Tim Jones or Dan & Janine Jones
Telephone

01686 650 227

F

ax

01686 650 798

Postal address

Tynybryn Farms, Tynybryn, Tregynon, Newtown, Powys, SY16 3PJ

Email

General Information: DanGJ@supanet.com

Visitors always very welcome......
<![if !vml]>

<![endif]><![if !vml]>

<![endif]>
This web-site is updated weekly and checked everyday by me Dan, if you look in the photo gallery, I'm the one in the wheelchair. I broke my neck playing Rugby (Great Game) in 1989 like you do !!!!!!!
Hope you enjoy our web-site......
---